London's first public statue of an African-Carribbean woman was unveiled on 8th October 2008 by a chosen circle of women. It was inspired by a poem called Bronze Woman, written over 50 years ago by Cécile Nobrega.
Internationally renowned sculptor Ian Walters was commissioned to handle the project in 2005 before the completion of his statue of Nelson Mande-la which now stands in Parliament Square. Walters completed a two foot high maquette (pictured) of The Bronze Woman before he passed away in 2006. Following his death, Aleix Barbat, graduate of Heatherley's School of Fine Art completed the sculpture in 2008.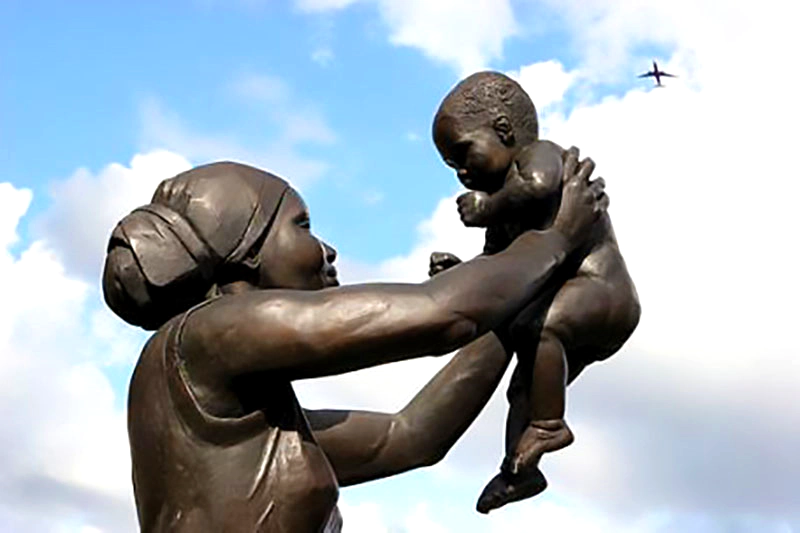 Subtitle
The Bronze woman is the first public monument of a black woman in England, a symbol of the contribution of Caribbean, and indeed all women to society. Proof that people who have the courage to pursue their dreams can inspire others to great achievements.
The Bronze Woman Monument was revealed in South London's Stockwell Memorial Garden on October 8, 2008. The statue was unveiled by a "circle" of women of Caribbean origin including Doreen Lawrence, artist Anissa-Jane, Baroness Rosalind Howells OBE and Music of Black Origin (MOBO) Awards founder Kanya King.
The Bronze Woman sculpture of an African-Caribbean woman holding aloft a child was created to celebrate the contribution of the Afro-Caribbean community to the Capital, on the 200th anniversary of the end of the transatlantic slave trade in 2008.
The monument is based on a poem written by Cécile Nobrega. Cécile was born in Georgetown Guyana on 1st June 1919 and came to London in 1968. Cécile was an accomplished classical composer, poet, sculptor and educator. As an active trade unionist in the National Union of Teachers (NUT) she campaigned against placing children, usually from racialised communities in Educationally Subnormal Schools (ESN).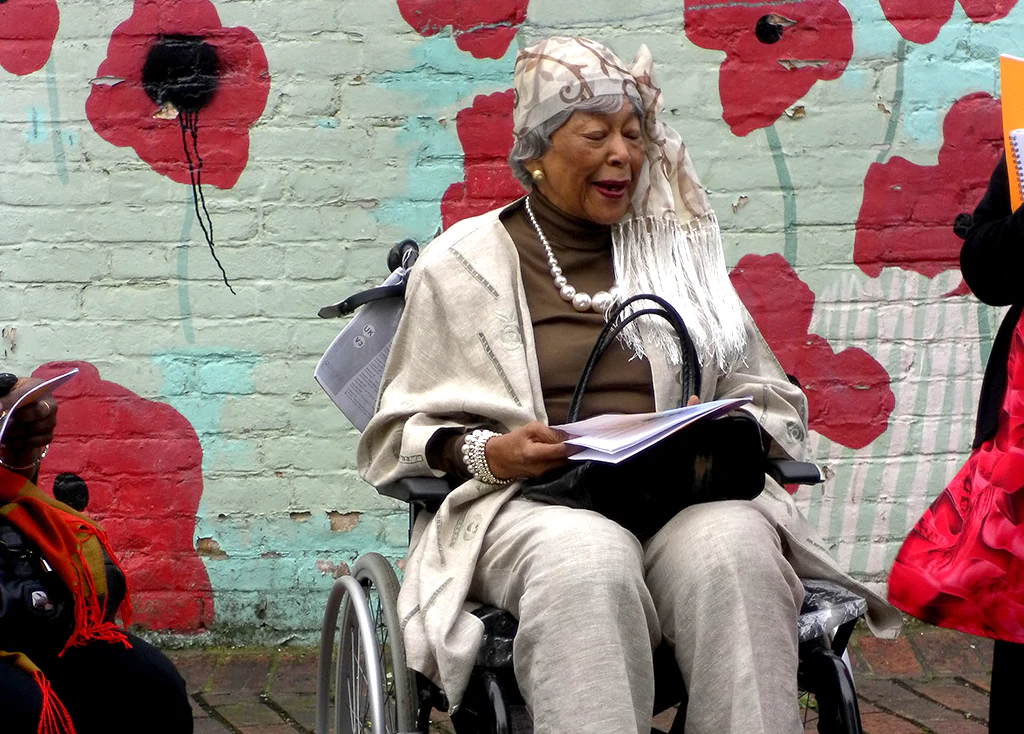 The Bronze Woman sculpture was supported to fruition by the Bronze Woman committee and Olmec, a race equality organisation, following Cécile Nobrega's ten-year quest to see this project through.
I am very proud of my mother's legacy. She believed that all our women are heroines striving for the upliftment of the next generation, not only the outstanding women, but ALL women were heroines. That's truly how she felt."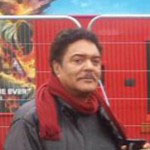 Bruce Nobrega
Cécile's son
"I believe it is important not only for the black community, but for all the people of the United Kingdom to acknowledge the past and the values we share; and to acknowledge how much we owe each other. The Caribbean – its past, present and future – is a subject very close to my own heart and I was de-lighted to be part of this tremendous celebration".
Baroness Scotland QC.
The Attorney General, October 2008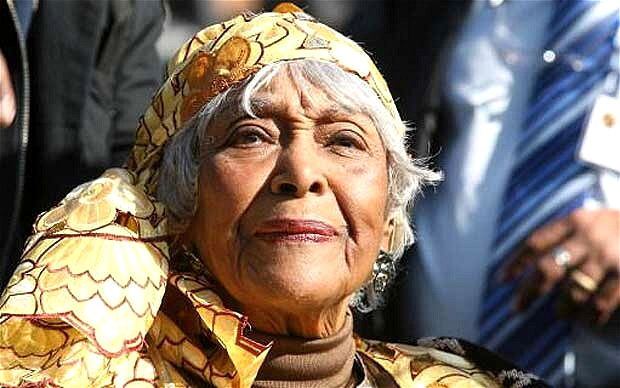 Sadly, we lost Cécile on 19th November 2013, she was 94. We dedicate this annual celebration to her memory.
For more details about this year's ceremony, please contact us.