"Black lives matter because, yes, we are human. But unfortunately, the way that the world has been shaped, over the last 400 years, we have been made subhuman and we need to bring humanity back."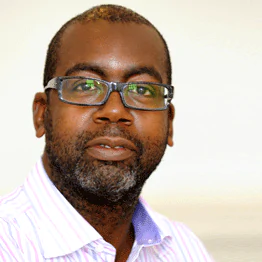 Patrick Vernon OBE
Olmec associate, campaigner,
activist, social entrepreneur and
cultural historian
Olmec has built an opportunity for people of colour to share their thoughts and feelings on recent events into our Black on Board (BoB) training. In the video above, BoB delegates discuss why Black Lives Matter.
In 2020 the murder of George Floyd in America has led to a global outpouring of anti-racist protest. The fact that in 21st Century we need a Black Lives Matter movement at all is a sad inditement of a world that continues to discriminate against black and brown people.
Racism in the UK is a reality and borne out in the facts if we look at the disparities in employment, education, health, housing and the criminal justice system. Those facts are recorded in data sets such the government's own race disparity audit.
Report after report, commission after commission, document racism in Britain. Following the murder of Stephen Lawrence, the 1999 McPherson Report concluded that the investigation had been "marred by a combination of professional incompetence, institutional racism and a failure of leadership".
In the 2017 Independent review of deaths and serious incidents in police custody by Dame Elish Angiolini QC, she wrote that "Deaths of people from BAME communities, in particular young black men, resonate with the black community's experience of systemic racism."
Deborah Coles, Director of INQUEST said "The disproportionality in the use of force against black people adds to the irrefutable evidence of structural racism embedded in policing practices. "
"The 2017 McGregor-Smith review suggested the economy could receive a £24bn annual boost if businesses stamped out ethnic inequality."
Britain's premier race equality think tank is the Runnymede Trust. Set up in 1968 Runnymede's projects and publications have built up a body of evidence on a wide range of areas that address key race equality challenges for public policy and public debate.
Dr Omar Khan, Chair of Olmec and former Director to the Runnymede's call for a national race equality strategy has to date fallen on deaf ears.
"The extent of the inequalities, the links between poor outcomes in the labour market and prior inequalities in life, and the compounding effects of those inequalities over the life course (and intergenerationally) make it difficult to tackle racial inequalities", concludes Dr Khan.
Reni Eddo-Lodge wrote in her seminal book 'Why I know longer Talk to White People about Race', "Structural racism is never a case of innocent and pure people of colour versus evil white people intent on evil and malice. Rather it is how Britain's relationship with race distorts and infects equal opportunity"
"It is time to face facts. It is time to acknowledge racism in the UK. It is time to address our present and understand the past. Teach the true horrors of Britain's colonial past in our schools. Time to tackle the structural causes of racism. Time for black and brown voices to be heard, not marginalised. And to paraphrase the Green movement's maxim, time to think and link racism globally and act locally."
John Mayford, Olmec CEO, June 2020.
Our Thoughts
"It is time to face facts. We stand at a moment in history. It is time to acknowledge racism in the UK. It is time to address our present and understand the past. Time to tackle the structural causes of racism. Time for black and brown voices to be heard, not marginalised."
"Black lives matter for one simple fact, we are human beings. There is a lot going on, we've been subject to injustice and inequalities for far too long. It's ingrained in British society, it's not just the US. The whole British Empire was built on the back of slavery.
When you go to the museum, it's everybody elses history. The main thing they took from us was our people, they took our heritage, they took our culture, they took our names away from us. In every single aspect of society, we are victimized, we are discriminated [against], we are looked down on.
One last thing is, I attended the protest over the weekend, and the amount of solidarity, the amount of support there is from non-BME. non-black people. It's astonishing and we need them on board, we cannot do this alone, it has to start from within. Black lives matter, united we stand."
"Why do black lives matter? I think the question is more, why do we need to tell anybody that at all? We deserve the same love and care, the same smiles when you greet us and the same support and recognition as the rest of the global community."
"Black lives matter, because I matter, because we matter."
Campaigns
If You Want to Make a Difference, Please
Support These Campaigns
Some description text for this item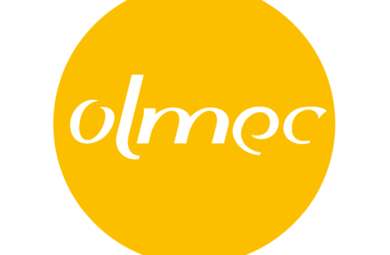 Right now, there is no major memorial in England to commemorate the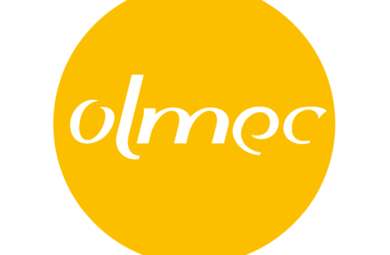 Joe Pajak started this petition to UK Parliament and 1 other. Statues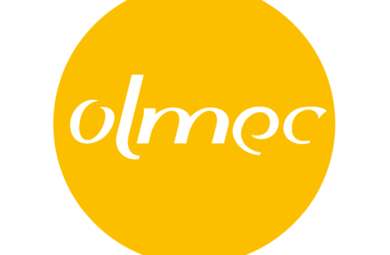 Following the statue of Edward Colston being thrown into the harbour, it
Subtitle
Race Disparity in the UK: The Facts
This report provides an overview of the main findings from the first release of data from the Race Disparity Audit, published in October 2017.
As well as a review of each topic on the Ethnicity Facts and Figures website, the report presents an overview of disparities that have most impact across all aspects of people's lives.
Bronze Woman
(A Short Film By Community Roots)
The Bronze Woman sculpture of an African-Caribbean woman holding aloft a child was created to celebrate the contribution of the African-Caribbean community to the Capital, on the 200th anniversary of the end of the transatlantic slave trade in 2008.
The monument is based on a poem written by Cécile Nobrega. Cécile was born in Georgetown Guyana on 1st June 1919 and came to London in 1968. Cécile was an accomplished classical composer, poet, sculptor and educator. As an active trade unionist in the National Union of Teachers (NUT) she campaigned against placing children, usually from racialised communities in Educationally Subnormal Schools (ESN).
Join the Movement
How to Be a True Ally to Black Lives Matter
So what can you do if you want to help? Actor and writer Obioma Uguola, has spoken to friends who are unsure how to show their solidarity for the movement.
From recognising the existence of anti-blackness throughout the world and acknowledging the United Kingdom's long history of atrocious crimes, to realising that racism is not an American problem, but one that lives here too, here's some tips on how to be a true ally to Black Lives Matter.
Stay Connected
Keep in Touch:
Join Our Mailing List
Some description text for this item